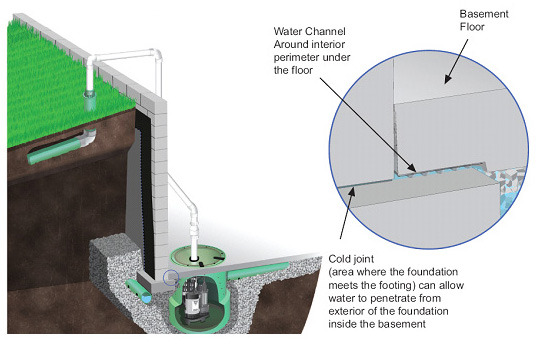 Interior Water Channel Track
An interior track system is installed directly where the concrete floor meets the foundation wall. It is designed to catch any water that leaks through your wall. The track system controls this water so it never gets onto your floor.
Many homeowners opt to do this when they have a cinder block wall, stone foundation, or a poured wall foundation. It is kind of a sure "catch all" for any leaks in your wall. The track system expels into a sump pit basin, keeping your floor dry.
An interior channel track system may be one of Gordon Energy & Drainage's recommended  solutions to address a leaky basement.
Other repair techniques may include: