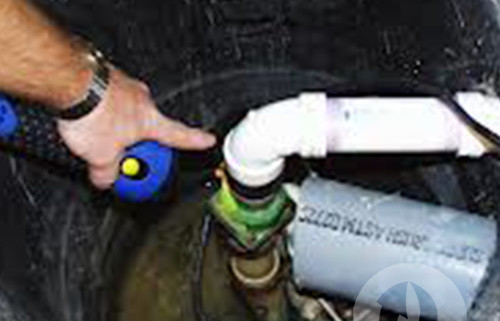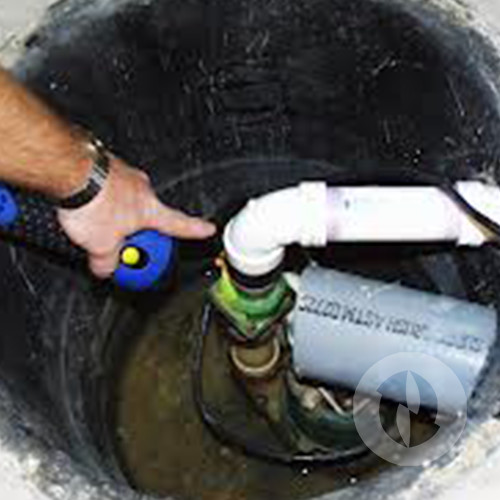 If your home has a sump pump, you should learn about it. Sump Pumps are like any other electronic
appliance. They are generally reliable and should last at least 5 years and in some cases a life time.
However, if your coffee pot decides to quit working the only downfall is that you have to go without coffee for a day or so.  If your sump pump quits working, what will that do to you?  In some cases, nothing.  But, in others it may mean a wet basement.
Here are some things to do if your home has a sump pump:
DOES YOUR HOMEOWNERS POLICY COVER YOU FOR SUMP PUMP FAILURE?
Not all policies automatically cover you for this.  But, generally speaking this coverage is not very expensive.  Ask your insurance agent if you are covered.   Knowing that you are covered or not before you have a problem is  worth it.
DURING RAIN EVENTS, GO WATCH TO SEE HOW OFTEN YOUR PUMP RUNS
Go down to your sump pit and watch during heavy rain events.  Your sump pump has a switch that automatically turns the pump on when the water gets to about 3″ – 5″ above the top of the pump.  Then, the pump will stop when that water is pumped down near the bottom.  See how long it takes for the water to rise in the sump pit before your pump turns on again.  There is no magic number on how long this should be.  If the sump pump is keeping up, then it is doing it's job. If the time between cycles is 1 minute or more, then you have a normal water table.   But, if the time between cycles is less than 1 minute, then you have a pretty active water table.  You should consider a backup system regardless.
DURING RAIN EVENTS GO OUTSIDE & WATCH TO SEE THE SUMP PUMP DISCHARGE IN   YOUR YARD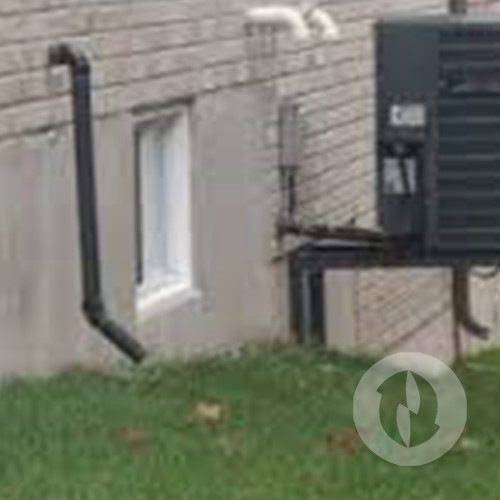 Go outside to where your sump pump is discharging. Is the water getting away from your home?   How far should the water discharge away from the home?  This depends on the slope of your yard.  However, if  you have good slope, we suggest at least 5′ away.   If your  grade is flatter or with slight slope, then at least 10′ away.  However, the further away the better!  You do  not want the sump pump pumping the same water over and over again.
 CHECK YOUR SUMP PUMP & SUMP PIT ONCE EVERY 5 YEARS ON AVERAGE
You may opt to do this yourself, or hire it done.  You can expect to pay $ 75 – $ 125 to have a professional come out to look at and check your sump pump.  Here are some things that we do when we check a sump pump.
Remove the sump pump from the sump pit basin & check the impellar for obstructions
Clean the debris out of the sump pit, like loose sediments and/or silt that may have snuck in through the holes or openings in the sump pit liner
Manually run the pump with water and visually watched the pump for it's efficiency and turn on/off levels.
Check your back flow valve to make sure it is not letting water back into your sump pit basin and for loud noises.
Made sure the your sump pipe discharges properly in your yard and is free of obstacles.
Check the brackets that hold pipe to the wall to make sure no rattles. Added or replaced if necessary.
Checked the hole in siding from pipe discharge to make sure it is caulked. Caulked if necessary.
Make sure the sump pit  lid fits properly.  Adjusted the lid to fit if possible.
 OPTIONS THAT YOU CAN CONSIDER TO ADD TO YOUR HOME'S PUMPING POWER!
Install a larger sump pump, capable of pumping more gallons of water per hour
Install another sump pump (2 pumps are better than 1 in case one of them fails or can't keep up)
Install a battery back up system (This will give you peace of mind in case of a power outage)
Install a generator (Depending on how big of a generator, you may be able to use it for other things)