In the winter months most sump pumps are not that active.  There are cases where homeowners sump pumps run majority of all seasons.  One of the problems can be as the outside temperatures are below freezing, the sump pump line that runs outside can freeze.  This can cause all sorts of problems such as, sump pump inability to exit water, back pressure on the sump pump which can lead to causing pipe joints to leak or sump pump to quit working, ice build up around sump pump line that can cause crack pipes and/or water to recalculate back down the foundation wall and potentially flooded basements.  Depending on if your sump pump is active or not during winter months will help determine what may be needed.
Most sump pipe exit points are either buried underground or ran a few feet above ground.  The bigger the pipe becomes after exiting the home, the better the chance of the water not freezing to the point that water can not exit.  It is not a good idea to have your 1 1/2″ or 2″ sump pipe exit the home and the same pipe buried underground.  It is better to use a 4″ or bigger, smooth interior piping, underground.  When burying piping underground it is important that the far exit point can relieve the water for less chance of freezing.  Exit points could be a storm drain at the street, or a catch basin that has holes in the bottom with a foot or so of gravel.  This will allow over time for the water to drain below the catch basin and dry the line.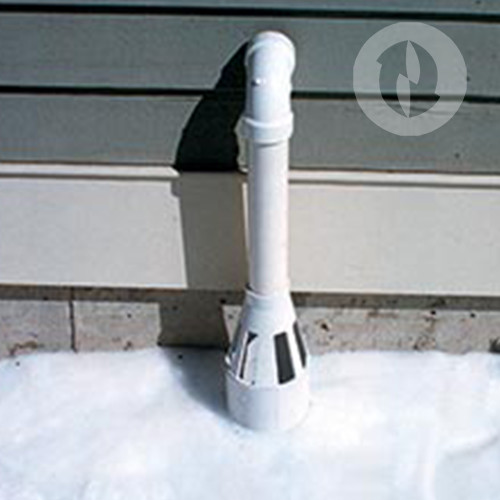 Sump pumps should generally be replaced every 5 years or so.  Most homeowners ignore or seldom ever check the sump pump.  It is important to have a professional look at and evaluate before problems happen.